SIMA's Snow & Ice Symposium


Columbus, Ohio, will host the 17th Annual Snow & Ice Symposium June 18 to 21. Sponsored by the Snow & Ice Management Association, the event includes a two-day trade show; 21 educational sessions covering topics such as LEED for snow removal, public/private partnerships, and operations and equipment; a brine-making workshop and facility tour; two keynote speeches; and networking opportunities. Details.
APWA Public Works Congress & Exposition

The American Public Works Association will host its annual Public Works Congress & Exposition August 17-20 in Toronto, Ontario. With the theme "Breaking Boundaries," the Congress will feature more than 125 technical and professional development sessions, including many on winter maintenance issues, and more than 400 exhibitors covering 90,000 square feet of exhibit space. Details.
Iowa DOT Tests Snowplow Dash Cams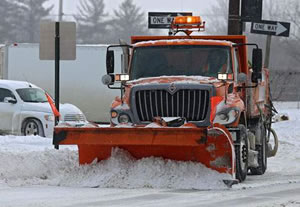 Since July 2013, Iowa DOT has been testing the use of dashboard-mounted iPhone 4 cameras on about 100 snowplows in central Iowa to provide nearly real-time pictures of road conditions. The geotagged pictures automatically populate an online map of snowplow locations that the DOT uses to assess road conditions and identify areas that need more attention. This map is also publicly available so drivers can view road conditions and make more informed travel decisions during winter weather. The DOT plans to expand the program to cover most of Iowa by next winter. Press Release. Article.
Minnesota Living Snow Fence Program Expands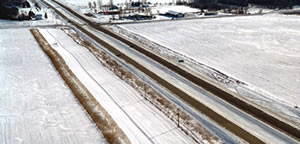 The AASHTO Journal reported that a partnership with local Future Farmers of America and 4-H clubs helped increase participation in the state's standing corn row living snow fence program to 17 sites and more than six miles of standing corn rows. These standing corn rows break the force of wind and collect snow, preventing it from drifting onto roadways. MnDOT says the program returns $14 for each dollar invested, and reduces the severity of injuries on curves by 40 percent. Article.
Ontario Reviewing Privatized Winter Road Maintenance

A March 25 Globalnews.ca article reported that Ontario is reconsidering its use of contractors to plow and salt roads. An Ontario Road Builders' Association poll suggested that drivers were unsatisfied with road maintenance in the province, and the association said that funding cutbacks made it difficult for contractors to meet service standards. According to the article, the province is considering a managed contract system with more direction offered to contractors, or a public-private sector mix. Article.
Video Offers Behind-the-Scenes Views of Winter Maintenance in Yellowstone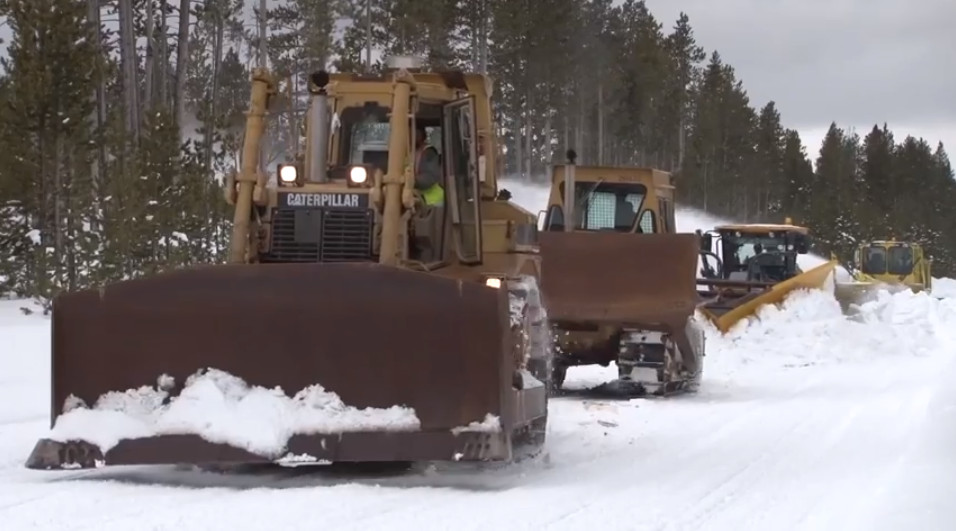 A new video offers a behind-the-scenes (and sometimes in-cab) look at how Yellowstone National Park clears the often hard-packed snow from its roads. Equipment used includes a wedge grader towed by two bulldozers, V plow, wing truck, and snowblowers. Yellowstone's video follows a 2010 video from Glacier National Park. Article.
Russian Winter Maintenance Association Formed


Winter maintenance professionals in Russia have formed the Russian Association of Winter Road Maintenance to research and develop best practices in efficient, environmentally friendly methods of snow and ice removal. The Moscow-based association (site in Russian) has called for a nationwide set of standards and regulations for anti-icing materials. Press Release.
Publications Highlight Clear Roads Research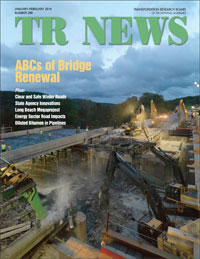 The January-February issue of TR News included an 8-page feature on Clear Roads and its research. The article discusses the impacts of completed and in-progress Clear Roads Research, the value of inter-state collaboration, and projects that Clear Roads is undertaking with other multi-state pooled funds. The March-April issue of the MnDOT Research Services & Library Accelerator newsletter also highlights Clear Roads and how it helps support MnDOT's goal of enhancing financial effectiveness by multiplying the value of its research investments. Article.
Roads & Bridges Examines Winter Maintenance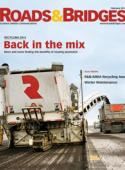 The February 2014 issue of Roads & Bridges includes two winter maintenance articles. The first investigates the challenges of maintaining routes for travel methods other than personal vehicles, including pedestrian paths and bridges and on-street dedicated bicycle lanes. It also looks at maintenance for new road elements, such as roundabouts and traffic calming devices. The second article evaluates methods of winter maintenance and equipment that protect pavement markings, including the installation of a new recessed pavement marker design. February issue.
Essential Communication for Winter Emergency Preparedness

A Better Roads article takes a look at the questions winter maintenance agencies should ask as they prepare for storm events. Snow bosses need to consider details about the forecast and meteorologists' confidence in it, whether another storm will follow back-to-back, and if there are major travel events that need to be taken into account. The article was written by one of the presenters at the "Emergency Management 101 for Winter Maintenance" session at the American Public Works Association Snow Show. Article.
Research Reports
Evaluation of the Effectiveness of Salt Neutralizers for Washing Snow and Ice Equipment
Ohio DOT Report 2013/18, January 2014


This research analyzed six commercially available salt neutralizers and three protective coatings for their effectiveness at preventing corrosion on winter maintenance equipment. Several tested solutions had limited effects or even increased corrosion rates, particularly on carbon steel and copper. Researchers recommended Salt-Away as the most effective salt neutralizer wash, while LCC was the most effective protective coating. The report includes a cost-benefit analysis of corrosion prevention strategies. Report.
Snow Removal Wastewater Disposal Alternatives
Ohio DOT Report 2013/16, January 2014

Washing winter maintenance equipment regularly is effective at minimizing corrosion caused by deicing chemicals, but disposing that chemical-laden wastewater can be a challenge if no sanitary sewer is available. This research identified and evaluated strategies for managing truck wash water generated at DOT maintenance facilities without sanitary sewer access. Researchers found that conductivity and turbidity can be inexpensively monitored as a proxy for total dissolved solids, and that filtering and allowing wastewater to settle in a collection vessel can often bring the concentration of metals of concern below the reuse limit. Report.
Impacts of Changes in Winter Severity on Winter Maintenance
World Road Association Report 2013R13, January 2014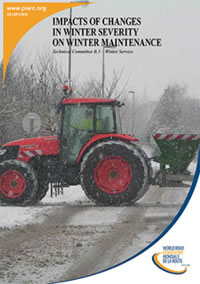 Data from recent years indicates a change from traditional seasonal cycles of temperature and precipitation, with more intense and sudden snow events and difficulty in forecasting. Based on Intergovernmental Panel on Climate Change scenarios and using worldwide examples, this report analyzes the impact of changes in winter weather on deicer consumption, manpower, costs, and road infrastructure. (Free registration required.) Report.
Evaluation of Winter Pothole Patching Methods
Ohio DOT Report 2014/2, January 2014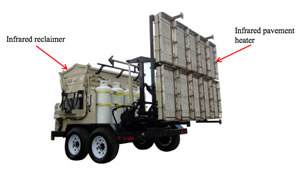 Researchers evaluated the performance and cost-effectiveness of the tow-behind combination infrared asphalt heater/reclaimer patching method relative to throw and roll, and spray injection methods for patching potholes during the winter. The infrared method was found to be more cost effective than the throw and roll method for permanent repairs of certain types of potholes and other pavement repairs. The report includes implementation recommendations. Report.
Winter Management Systems… or Are There Other Versions of the Winter Model? A Review of Existing Systems
Swedish National Road and Transportation Research Institute (VTI) Report 5-2014, January 2014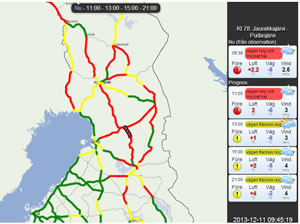 This project investigated the existing tactical decision support systems used for winter maintenance worldwide, with the goal of identifying similar models to the Winter Model developed by VTI. The American MDSS model was most similar to the Swedish Winter Model, as it uses approximately the same data, but the American model is used more for daily activities, whereas the Swedish model is used for calculations of season-long winter road maintenance and its impacts on societal costs. Report is in Swedish; an abstract in English follows the abstract in Swedish. Report.
Travel Comfort on Winter Roads
Swedish National Road and Transportation Research Institute (VTI) Report 814, March 2014


The comfort of a winter road is not clearly defined. This research worked to define the travel comfort of a winter road by measuring the unevenness of a snow-covered roadway as compared to snow-free conditions. Researchers also found that in-car noise levels were higher by 3 to 6 decibels in the lower frequency range during winter conditions, although winter driving also had lower levels of high-frequency noises. Report is in Swedish; an abstract in English follows the abstract in Swedish. Report.
Joma Snowplow Blade Life Span: A Survey of State Experience
MnDOT Transportation Research Synthesis 1403


MnDOT has recently noticed premature wearing of new Joma snowplow blades relative to blades purchased a few years ago. This project surveyed MnDOT districts and Clear Roads members to attempt to determine if other agencies have experienced reduced Joma blade life, and to identify any common factors that may suggest a cause for reduced lifespan. While agency experiences varied, several conditions (including weather, improper installation, road surface conditions, and blade quality) were identified that may affect lifespan. Report.
Research in Progress
Development of a Geographic Winter-Weather Severity Index for the Assessment of Maintenance Performance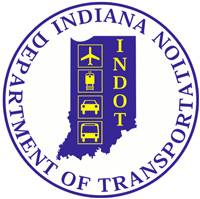 To aid in efficient removal of snow and ice from roadways, this project will develop a weather severity index that connects relevant weather and traffic variables. Using classifications of weather by type of event and geographic data sets of winter weather severity, researchers will produce a database of the severity index, weather-related variables, and predictions of the severity index in Indiana on an hourly basis. Abstract.