During winter events, equipment operators work long, stressful hours, and fatigue can be a major pr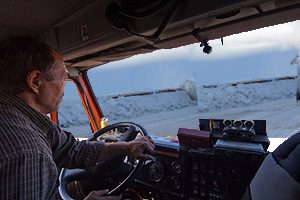 oblem resulting in higher accident rates, lower productivity and increased health issues. Reducing equipment operator fatigue during winter operations could increase safety, reduce employee absences and improve operator efficiency.
Related Manuals and Documents
View commercial driver manuals and/or winter maintenance guides from state departments of transportation.
Other Research and Resources
RESEARCH
RESOURCES
VIDEOS
Iowa DOT Snow Plowing Techniques (Segment on Fatigue begins at 10:00 minutes into the video) – Winter Operations Training Series 7 of 15