News & Events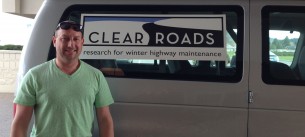 Clear Roads Project Featured in Roads & Bridges Magazine
The environmental best practices manual developed through a recent Clear Roads project was featured in an article in the September 2015 issue of Roads & Bridges magazine. See the article.
August Newsletter
In this quarterly e-newsletter, you'll find summaries and links to the latest technical news and best practices from the U.S. and around the world, highlighting applications of winter maintenance research and technology and the latest transportation research by state DOTs, universities, TRB and FHWA. See the newsletter.
Clear Roads TAC Meeting and National Winter Maintenance Peer Exchange
The Clear Roads Technical Advisory Committee met in conjunction with the National Winter Maintenance Peer Exchange during the week of September 21, 2015, in Bloomington, Minnesota. See the peer exchange details.
Clear Roads Featured in TR News
The January-February 2014 issue of TR News included an 8-page feature on Clear Roads and its research. The article discussed the impacts of completed and in-progress Clear Roads research, the value of interstate collaboration, and projects that Clear Roads is undertaking with other multi-state pooled funds. See the article.
Recent Research Results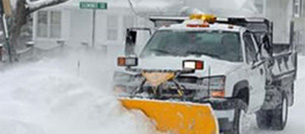 Environmental Best Practices for Snow and Ice Control
Researchers developed a manual to help agencies assess the environmental impacts of different snow and ice control products and implement best practices for reducing these effects.
Project details, manual and final report
Two-page brief
Preventing Corrosion on DOT Equipment
This project created a best practices manual for managing corrosion on winter maintenance equipment. The manual is a comprehensive resource that outlines causes, prevention and treatment.
Project details, manual and final report
Two-page brief
Comparison of Material Distribution Systems
To help agencies compare and select spreader systems, researchers created a catalog of 85 systems and components, along with a report that captures practitioners' experiences with spreader performance.
Project details, final report and spreader catalog
Two-page brief

Environmental Factors Causing Fatigue
This project identified sources of fatigue in snowplow operators and developed realistic recommendations for reducing or eliminating fatigue.
Project details and final report
Two-page brief
New Resources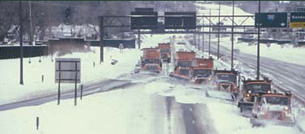 Winter Maintenance at TRB
Clear Roads has released its annual overview of the winter maintenance papers presented at the Transportation Research Board Annual Meeting. The review includes abstracts, author contact information, and links to each paper. Read more.
Webinar Intro to Clear Roads
In December 2014, Clear Roads representatives presented to the Caltrans Division of Equipment about Clear Roads' structure, resources and research. The purpose was to highlight the pooled fund's activities related to winter maintenance equipment. See the recorded webinar.
Cost-Benefit Toolkit
This web-based toolkit takes the guesswork out of evaluating winter maintenance investments by facilitating cost-benefit analysis for 21 different winter maintenance materials, equipment and methods. There are also training materials and a user's manual to get you started.