News & Events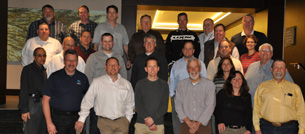 New Requests for Proposals
Clear Roads is soliciting proposals for two new research projects. The deadline to respond is November 21. See the details.
November Newsletter
In this quarterly e-newsletter, you'll find summaries and links to the latest technical news and best practices from the U.S. and around the world, highlighting applications of winter maintenance research and technology and the latest transportation research by state DOTs, universities, TRB and FHWA. See the newsletter.
Recent Research Results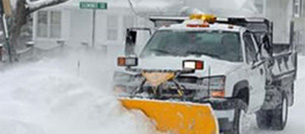 Environmental Factors Causing Fatigue
This project identified sources of fatigue in snowplow operators and developed realistic recommendations for reducing or eliminating fatigue.
Project details and final report
Two-page brief
Developing a Totally Automated Spreading System
Researchers developed a guide to help agencies assess the levels of spreader automation available and how best to implement the latest technology into DOT fleets.
New Resources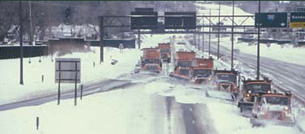 Product Experience Survey Results
See the results from the 2013-2014 survey of state experience with selected winter maintenance products and equipment.
Cost-Benefit Toolkit
This web-based toolkit takes the guesswork out of evaluating winter maintenance investments by facilitating cost-benefit analysis for 21 different winter maintenance materials, equipment and methods. There are also training materials and a user's manual to get you started.